Take your business strategies and decisions to the next level
Complete, up-to-date information about Latin America's main sectors in one place.
The 4 main reasons why the region's most influential companies have chosen us for over 20 years:
BNamericas identifies and lets you track business opportunites.
BNamericas saves you significant time and resources. Find information, data and analysis to generate reports and understand the market environment.
You get a complete outlook on your market's political and economic risk by combining our solutions.
Each user in a subscription can personalize the platform to suit their needs: create custom-made dashboards, choose when to receive the information, and much more.
How do we connect you with business opportunities?
All the relevant information for your workflow in one place
Connect with key people at companies, institutions and projects. You will get updates on their contact information and role. You can also track relevant projects and companies, with up-to-date profiles.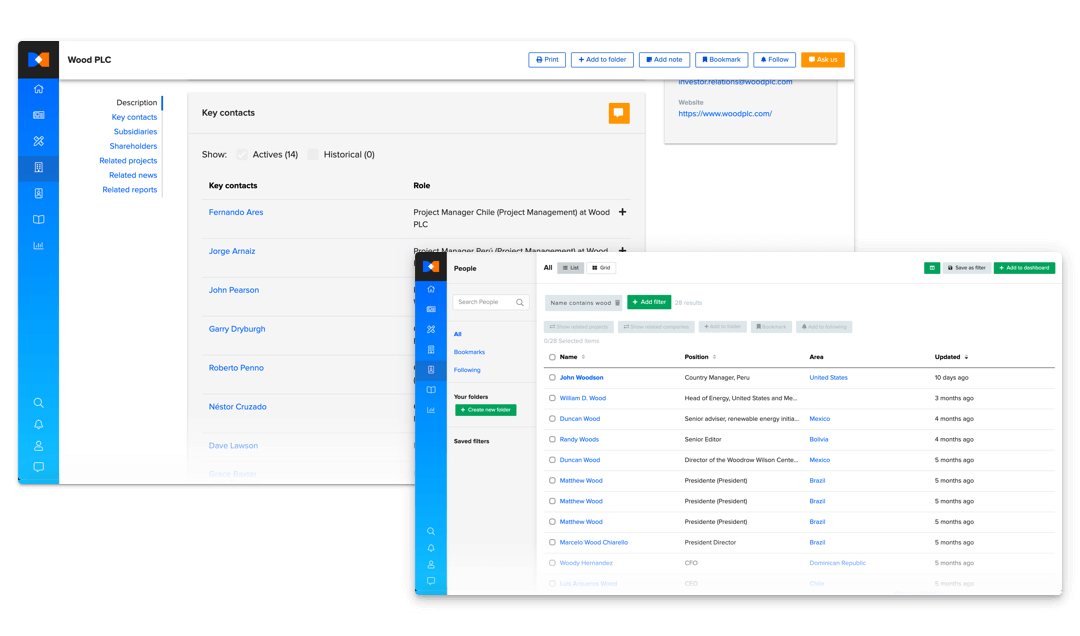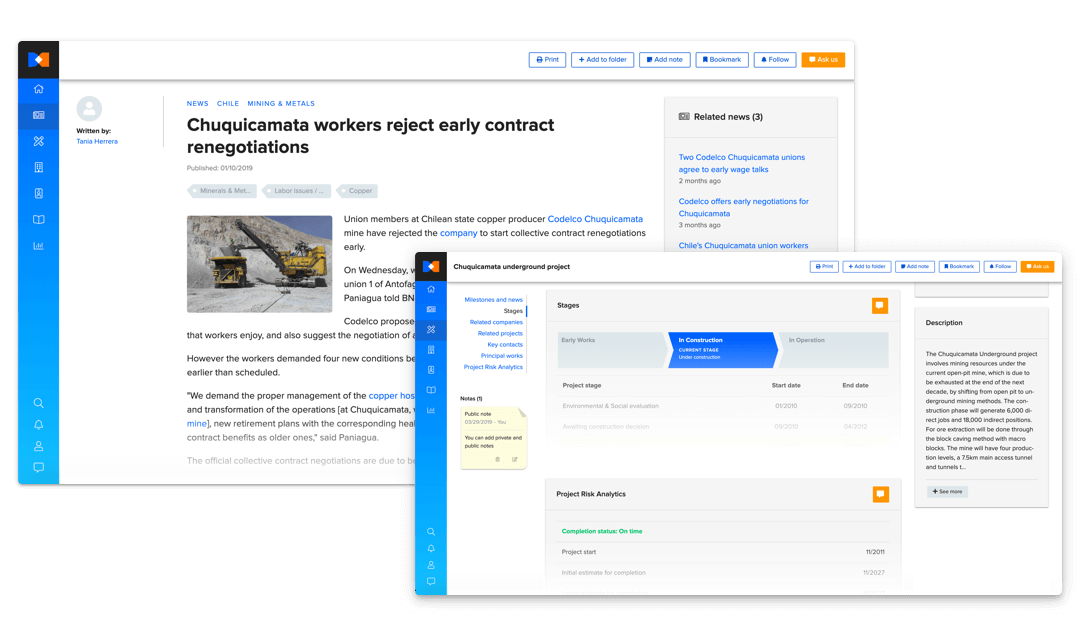 Reduce uncertainty when making business decisions
Get an in-depth diagnosis of the region's business landscape through special reports written by our on-the-ground journalists and analysts, who talk to the most brilliant minds in Latin America's markets.
Stay up to date with alerts and updates
Schedule your daily newsletter(s) and track any type of content to get real-time alerts on new developments.
Improve your sales strategy with our information
Find out what's going on in the region's projects and companies, build sales flows, plan accordingly and share what you've learned with your sales team.
Content tailor-made for your business needs
Each user has their needs. That's why each account can be configured differently, from the content on the landing page to the daily newsletter.
The BNamericas Podcast: Go deep into the issues affecting Latin America's business world, including political risk, corruption, crime and future economic growth. Listen now
BNamericas is a strategic partner of the most important industry conferences and events in Latin America. See events calendar
Start using BNamericas now
Connect with new business opportunities and improve your sales strategy.