Products
Identify business opportunities with Project Profiles
Spot business opportunities and find out the status of the main projects in your industry of interest. Learn about stage changes and milestone fulfillment, and analyze their risks.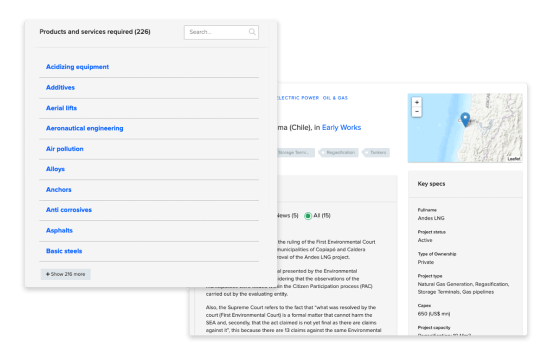 Services and products that will be required
Find matches between the products and services your company offers and the demand from thousands of projects across the region.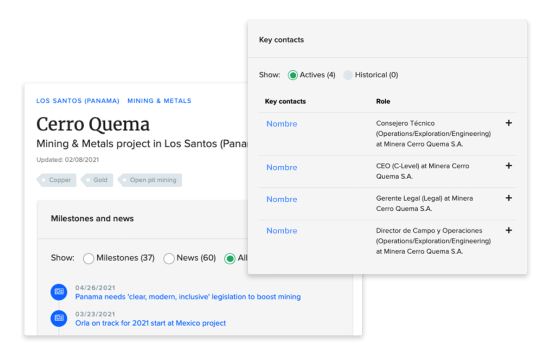 Key contacts
Connect with people who could provide you with your next business opportunity, with relevant information about their role in projects and companies.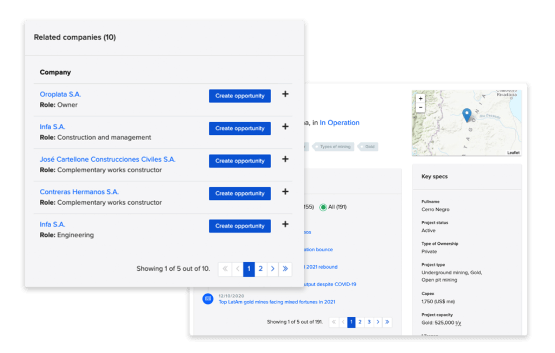 Related companies
Find out about the companies within the project you're researching and start establishing relationships to build your business strategy.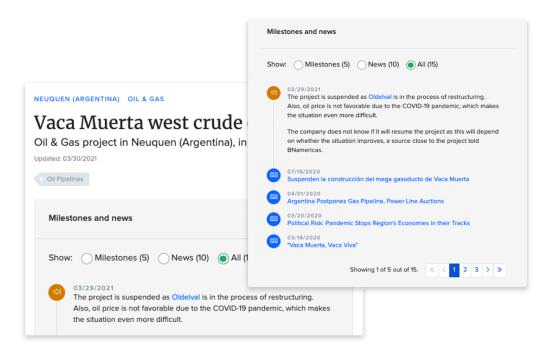 Milestones and related news
Learn about news on the project, be it news or reports in which it's mentioned, or follow the most important developments to calculate the best timing to take commercial action.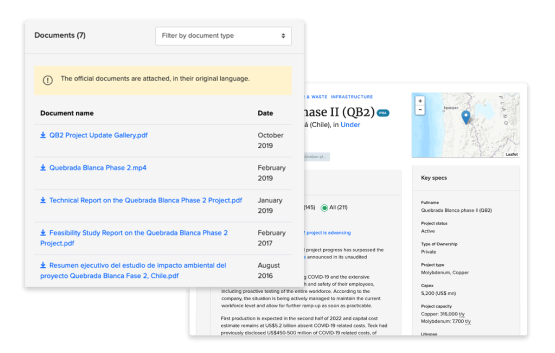 Official documents
Download thousands of documents with technical data about the projects of your interest.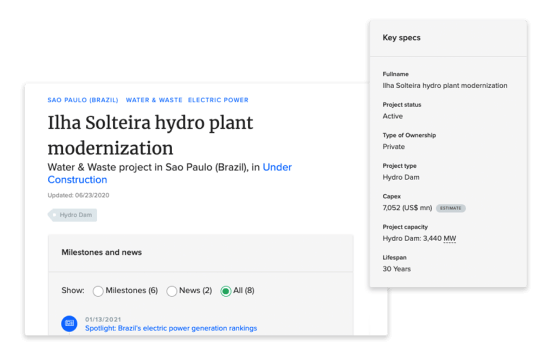 Capex and capacity
Learn about the capital expenditure calculated for a project, cost overruns, risks and capacity, thanks to our experts' comprehensive data collection as well as the use of advanced artificial intelligence technologies.