Decide on the future of your business in
Latin America
Understand what is happening in your industry, with analysis on trends, market data and key contacts to help you close the best business deals. Find out more
Get the outlook for Latin America's 8 main industries:
Make better business decisions. We'll give you the tools to make it happen.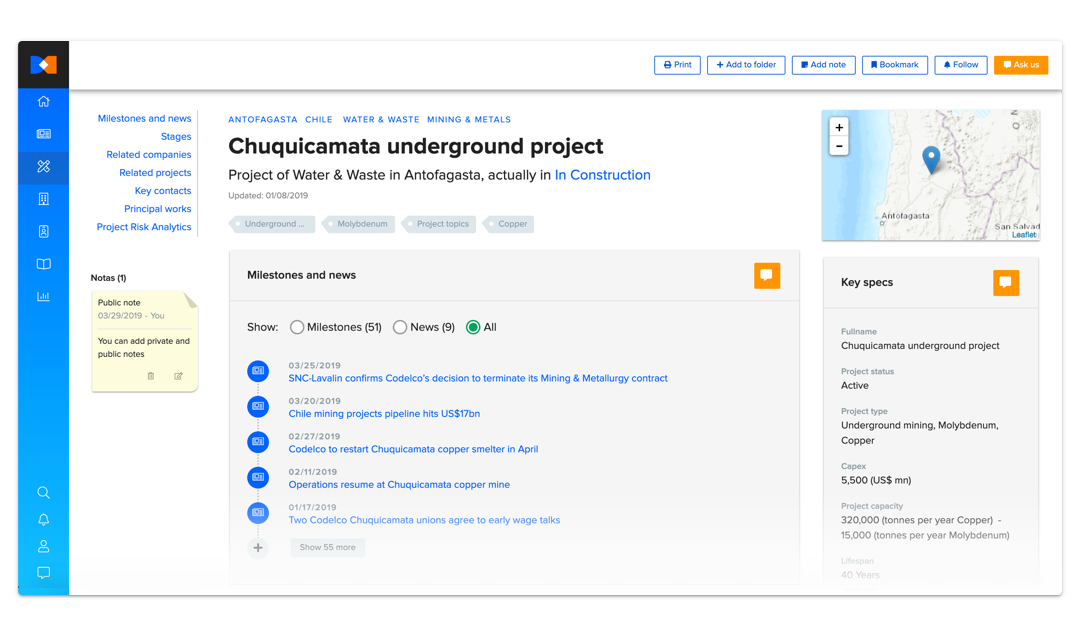 Project profiles:
Access key contacts at each project.

Stay up-to-date about changes in stages of development and milestones, and analyze risks.

Save time, we'll do the research. Receive alerts and updated information via email every day.

Customize your dashboard with the information that interests you.
Business news
Thousands of reports, news, analysis and interviews in English and Spanish.

Ask our on-the-ground journalists and analysts for specific insight.

Stay up-to-date on the most important developments in your industry.

Customize your daily newsletter. Choose when to receive the news you need.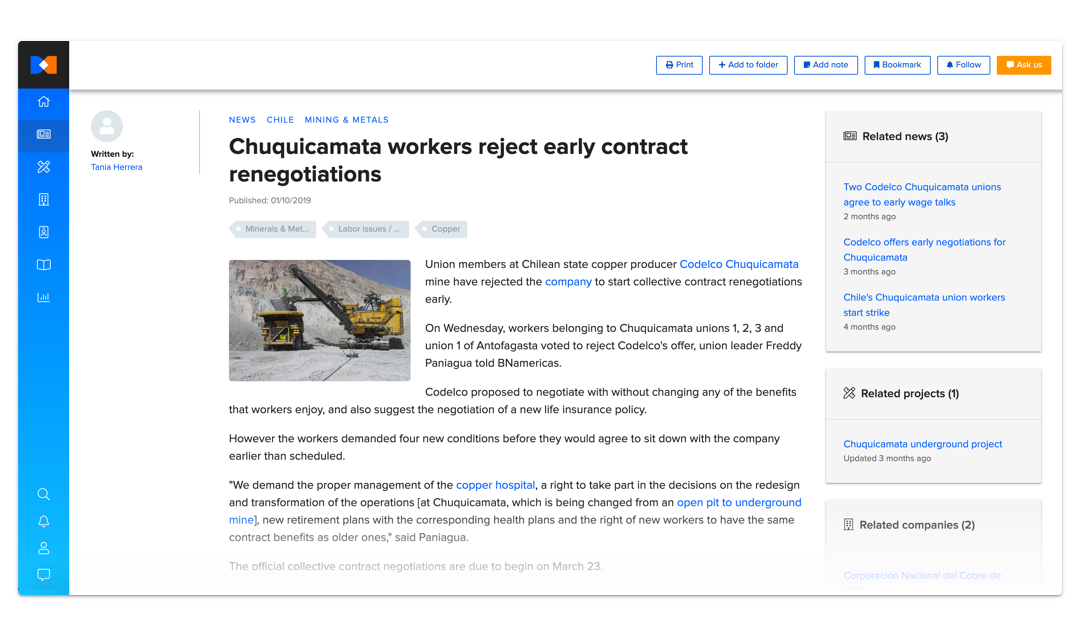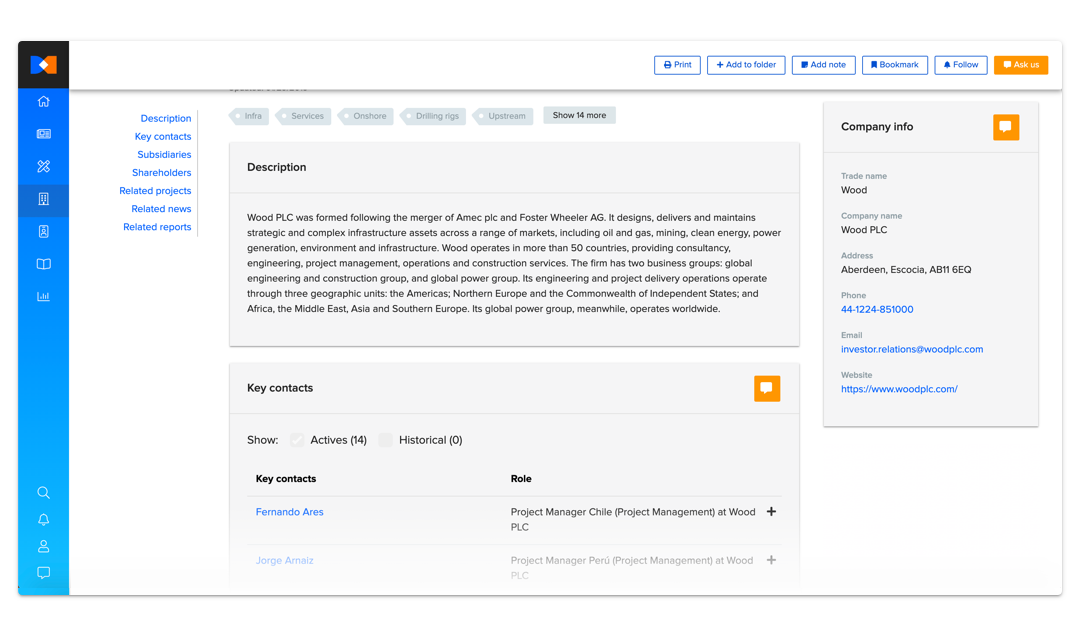 Company profiles:
See the corporate structure of industry players and find key contacts there.

Follow changes and announcements at hundreds of companies.

Get a complete overview of what happens in the industry. Find out which companies are developing projects in your sector.

Create custom-made dashboards and reports to suit your needs. Follow what your competition is doing, and identify trends and opportunities.
Data:
Performance indicators and financial results.

Thousands of statistical series. Commodities. Production, prices and costs.

Access up-to-date and reliable information in one place.

Analyze data in a better, easier way.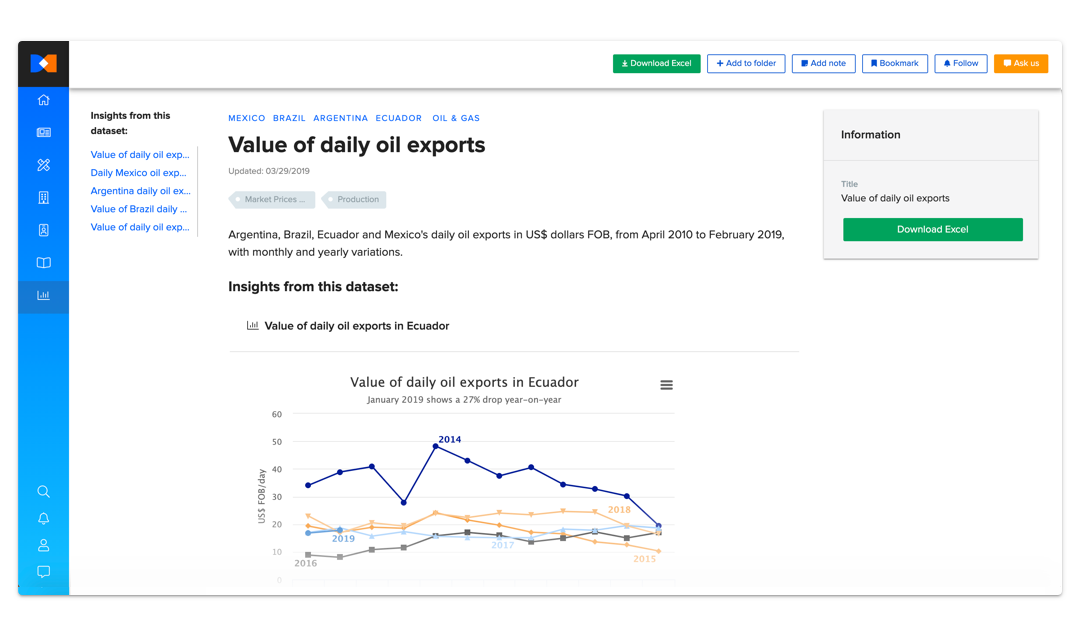 Reports:
Understand your market's behavior.

Read about specific projects and initiatives, emerging trends, challenges and opportunities.

Get the complete picture: economy, politics and regulatory changes in industries.
Start using BNamericas now and find data, analysis, profiles and much more in one place.

They chose us and put their trust in our service
"BNamericas is an essential source of information for the transport market in Latin America: it provides updated information on tenders, contracts in execution, clients, partners"
Michael Boccaccio
SVP President - Alstom Latin America and Alstom Brazil
"I have been using BNamericas' services for many years.I have found it very useful to monitor the activity in the region and contributed to make better and informed business decisions. I would highly recommend the services!"
Juan Ignacio Rubiolo
President and CEO - AES Mexico
"BNamericas is a great source of business information and a must read for executives in Latin America." 
Claudio Muruzabal
President - SAP Latin America & Caribe
BNamericas is a strategic partner of the most important industry conferences and events in Latin America. See events calendar
Start using BNamericas now
Connect with new business opportunities and improve your sales strategy.