News
Can China and Argentina strengthen their mining ties?
Argentina's mining sector is poised to become more important for China, but a Western containment strategy might hurt business.
Jiangxi Ganfeng Lithium, Hanaq Group, Tsingshan Holding Group and Zangge Mining Group either own or hold interests in Argentine mining projects. Since 2020, Chinese investments have totaled US$2.62bn, according to a report the Argentine mining ministry prepared for the 2022 China Mining Conference, held virtually.
Chinese miners are engaged in nine projects, six of which are for lithium and in the construction stage. Lithium carbonate accounted for 98.2% of last year's Argentine lithium exports to China, followed by lithium chloride (0.8%), while 42% Argentina's total lithium exports went to China.
Buenos Aires is keen to strengthen this partnership. The country's ambassador in China, Sabino Vaca Narvaja, told the conference that "Argentina has some of the largest easily extracted lithium reserves in the world in the provinces of Jujuy, Salta and Catamarca. Likewise, lithium reserves were recently found in Formosa province. This is one more example that we still have many more opportunities to discover."
China could also benefit. As the largest manufacturing nation in the world, it imports more than 50% of the minerals it consumes and 70% of critical minerals that are required to produce technological products and bolster national security. But exploration in the country has contracted 70% in the last decade due to lower investment, stricter environmental policies and high taxes.
Yet, China's dominant position as a manufacturing country has led Western rivals, especially the US, to implement a containment strategy, Zijin Mining's chairman Jinghe Chen told the event. This strategy could not just hit the Chinse economy but also mining partners like Argentina.
To hedge against potentially negative effects, Chen and other officials advocate the creation of globally influential mining companies, resembling technology powerhouses like Huawei, ByteDance or CATL.
Zijin wants to become a major global lithium supplier by 2025 and a top metal miner by 2030. Currently, Zijin controls over 10Mt of lithium carbonate equivalent resources, ranking among the top 10 lithium miners in the world and the top three in China.
Chen said mining is the pillar of the global economy, as it provides the most important materials for industrialized societies, whose advanced technology sectors are driving changes in mineral demand.
"We continue to depend on mineral resources for power generation and industrial and agricultural production. At present, the most used new energy sources are also inseparable from mineral raw materials such as copper and lithium," he said.
Demand in China is currently impacted by strict pandemic measures, a property and housing market crisis and volatile commodity prices in the wake of Russia's invasion of Ukraine, Cao Yuanzheng, chairman of financial company Boci Research, told the event.
While the housing market got into trouble last year, "the pandemic and the war will continue to impact price volatility in world economies, leading to recessions and driving down commodity prices. This will have an impact on mining. And a big issue in China is achieving sustainable mining development through a sustainable global economy," he added.
Last year, China included mineral security in its 2021-25 national security strategy.
Also read Spotlight: China's lithium business in Argentina and Chile
To continue reading, subscribe to BNamericas to get all the information in this article and access to related news items and reports.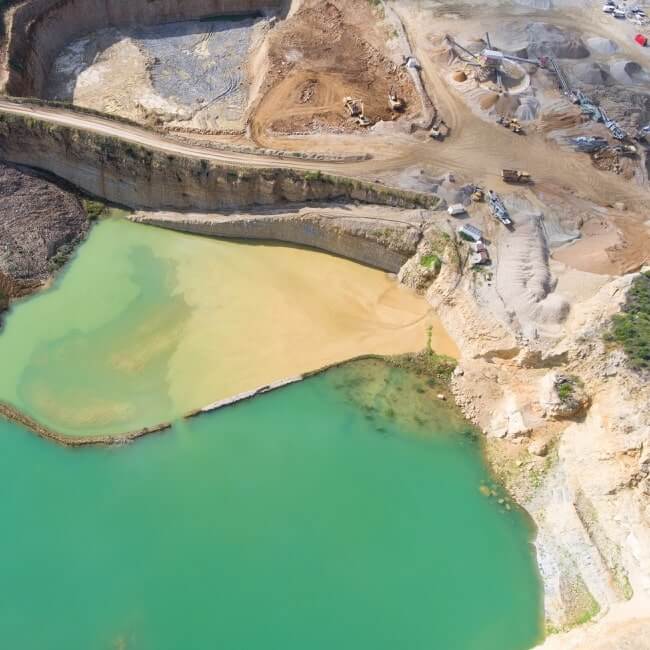 On the back of amicable personal relations between the US and Brazilian leaders, a trade deal emerges that will have impact across Latin America.
Subscribe to BNamericas and gain access to thousands of project profiles, key contacts and news.
Get critical information about thousands of Mining & Metals projects in Latin America: what stages they're in, capex, related companies, contacts and more.
Current stage:
Updated:
1 day ago
Project: Vizcachitas
Current stage:
Updated:
3 days ago
Project: Zafranal
Current stage:
Updated:
3 days ago
Project: Yergo
Current stage:
Updated:
3 days ago
Project: Escalones
Current stage:
Updated:
3 days ago
Current stage:
Updated:
3 days ago
Get critical information about thousands of Mining & Metals companies in Latin America: their projects, contacts, shareholders, related news and more.
Beijing Publications Import & Export Corporation Ltd. (BPIEC) is an importer and exporter of printed books, periodicals and electronic books based in Beijing, China. BPIEC is a ...
Zijin Mining Group Co. Ltd. is a Chinese conglomerate active in exploration and mine development worldwide, mainly in gold, copper, lead, zinc, tungsten, iron and other base met...